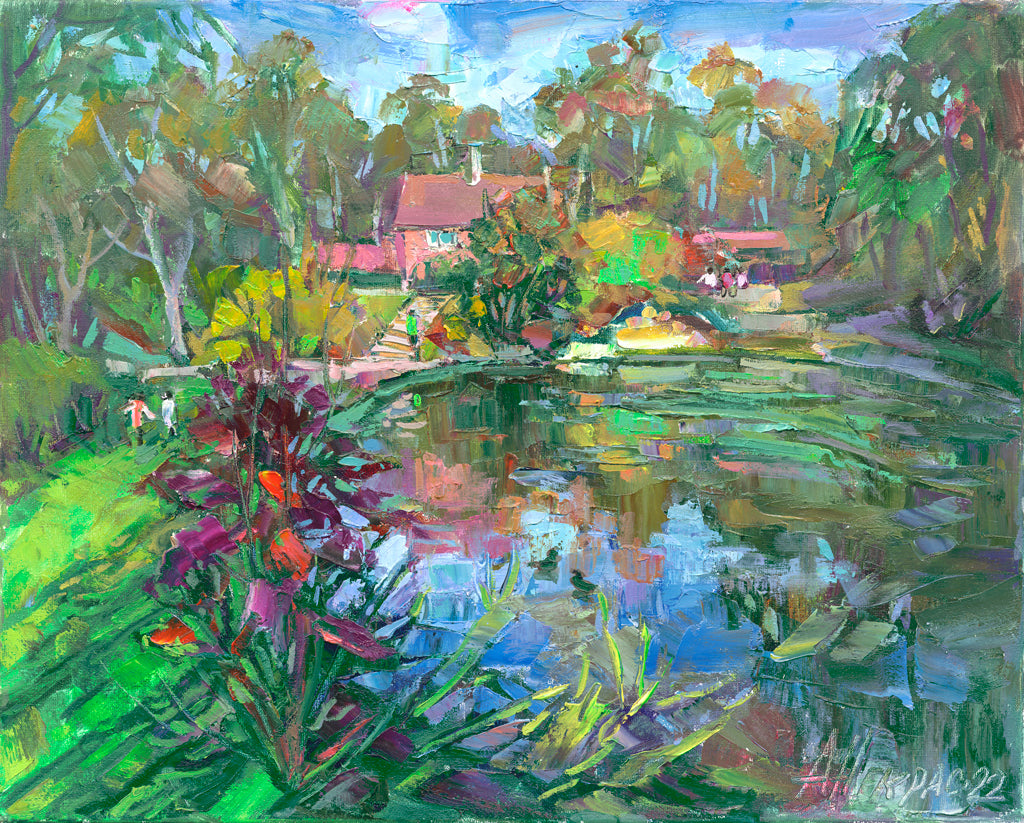 Andriy Nekrasov Print - Reflections in the Mill Pond
---
30 x 45cm Giclee fine art print with mount.

About the artist
Perennial is proud to introduce Andriy Nekrasov as their first Artist in Residence at Fullers Mill Garden. Andriy is an Honoured Artist of Ukraine and a member of the National Union of Artists of Ukraine. He arrived in the UK with his family in September 2022 under the Homes for Ukraine scheme and was introduced to Fullers Mill by his UK host. Inspired by the unique atmosphere of the garden, and using his trademark sense of colour and texture, he set about capturing the essence of Fullers Mill in his canvases and prints.
Reflections in the Mill Pond
"On my first visit to Fullers Mill Garden, I set my easel on the bridge over the Mill Pond and looked towards Fullers Mill Cottage. The tracery of silver birches in gentle autumn tones contrasted with the fiery red hues of the Darmera peltata leaves beside the pond. Evergreen shrubs and others in autumn yellows added to the rich tapestry and finally, this kaleidoscope of colour was held in reflection in the quiet water of the Mill Pond."
---
Share this Product
---
More from this collection