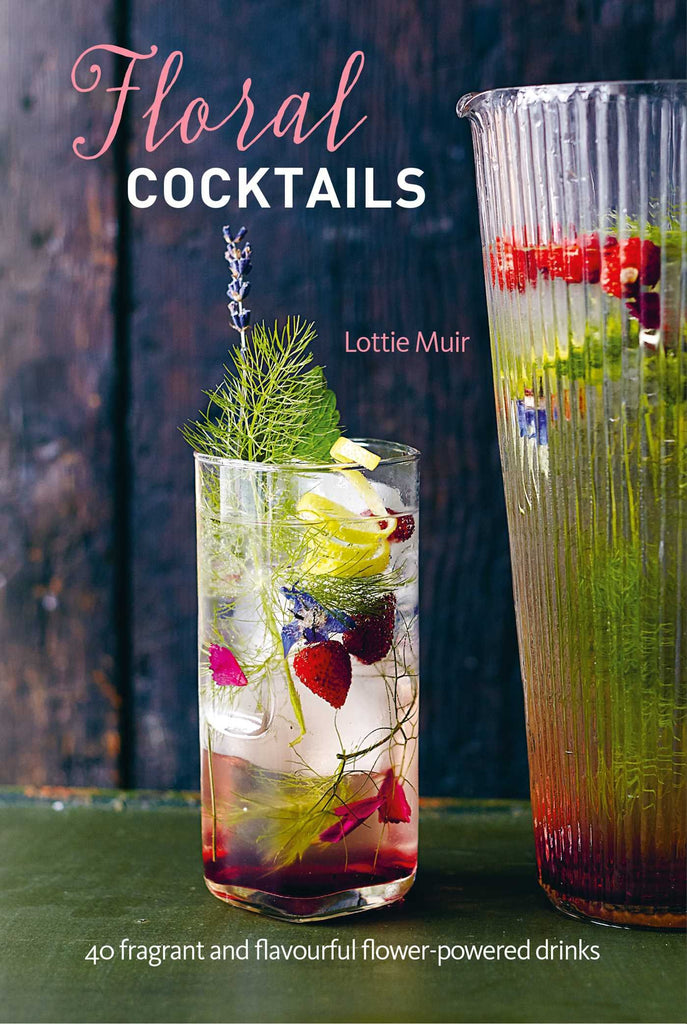 Floral Cocktails Book by Lottie Muir
---
No longer the reserve of the cocktail garnish, flowers are taking centre stage in the most delectable drinks. From a subtle rose petal vodka to a heady honeysuckle syrup, adding a floral liqueur, essence or syrup to a cocktail adds a depth of flavour and complexity which will dazzle and delight. Lottie Muir, the creator the Midnight Apothecary pop-up cocktail bar, set in a roof garden in London, has designed over 40 ways to include edible flowers in drinks.
Recipes include a Gorse Collins with a beautiful, delicate almond and honey flavour and a Berried Treasure, inspired by a French 75, using Elderflower Liqueur to provide sweetness mixed with gin, lemon juice and champagne. From a sparkling Lavender Gin Fizz to a Hibiscus Mojito there's a glorious cocktail for all budding mixologists.
Hardback, 64 pages, 19 x 12 cm.
---
Share this Product
---
More from this collection