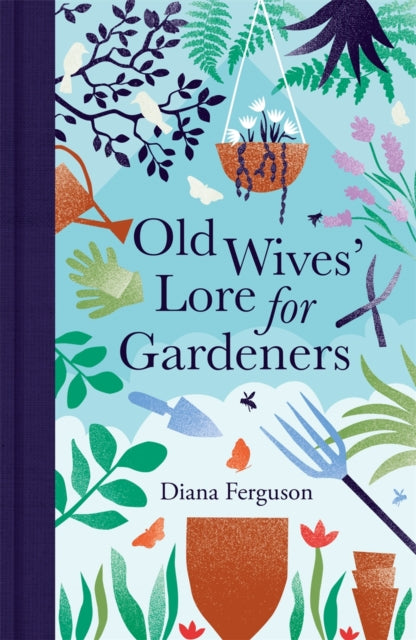 Old Wives' Lore for Gardeners by Diana Ferguson
---
Packed full of the age-old wisdom and expertise of generations of gardeners, who used their down-to-earth and practical experience to create beautiful, productive and useful gardens without spending a fortune. Behind every beautiful garden is the skill and experience of the gardener who tends it. How do you know which plants will thrive in your patch, given the bewildering array on offer? How do you know what soil and location they will like? And what do you do about all those pests just waiting to tuck in, not to mention the fungal diseases that suddenly turn your rose leaves from glossy green to blotchy yellow and coat other leaves with a powdery white dust? Just how do you tackle these gardening challenges, while being eco friendly at the same time? This is where Old Wives' Lore for Gardeners comes in.

Packed within its pages is all the age-old wisdom of generations of gardeners, people who knew a thing or two about plants. They lived before the days of chemical pesticides and concocted kitchen-cupboard remedies to treat pests and diseases. They gardened organically - although they wouldn't have called it that - because there was no other choice on offer.

With a wealth of savvy and cost-effective tips and advice, intriguing facts, snippets of history and quotes, Old Wives' Lore for Gardeners is not only a fascinating read but also an invaluable guide to the gardening practices of old, which are as relevant today as they have ever been.

Hardback, 192 pages, 20 x 14 cm, black and white illustrations throughout.
---
Share this Product
---
More from this collection