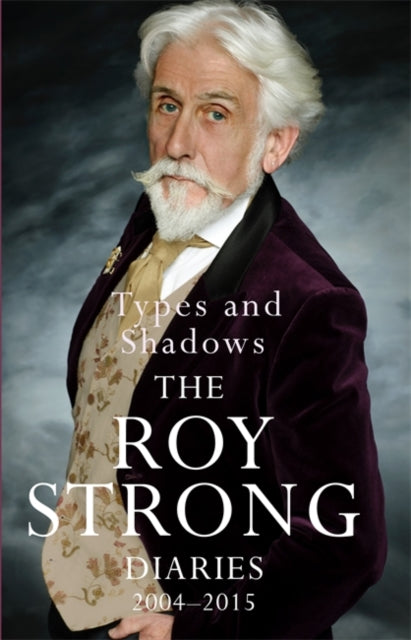 Types and Shadows Diaries 2004-2015 by Sir Roy Strong
---
In January 2004, where his third volume of Diaries begins, Roy Strong was in a state of deep grief following the death of his wife, Julia Trevelyan Oman, three months earlier. Yet the following years demonstrate his determination and resourcefulness, as well as extraordinary energy and creativity.

New ideas for books are brought to fruition, regular forays into the worlds of TV and radio are made, and a three-year photographic portrait project with John Swannell concluded with the Sir Portrait exhibition at the National Portrait Gallery. The final year, 2015, sees Roy Strong celebrate his 80th birthday, agree the takeover of The Laskett house and garden, and receive news of his forthcoming appointment as a Companion of Honour for services to the nation's culture.

As with the two previous volumes, here is a wonderful window on to Roy Strong's world. His encounters with churchmen, politicians, royalty - and friends old and new - are all described with a telling eye for detail and delicious wit. While there is frustration at the changing world around him, and the loss of beloved friends, TYPES AND SHADOWS is a hugely informative and entertaining record of a uniquely full and colourful life.

Hardback, 530 pages, 24 x 16 cm.
---
Share this Product
---
More from this collection