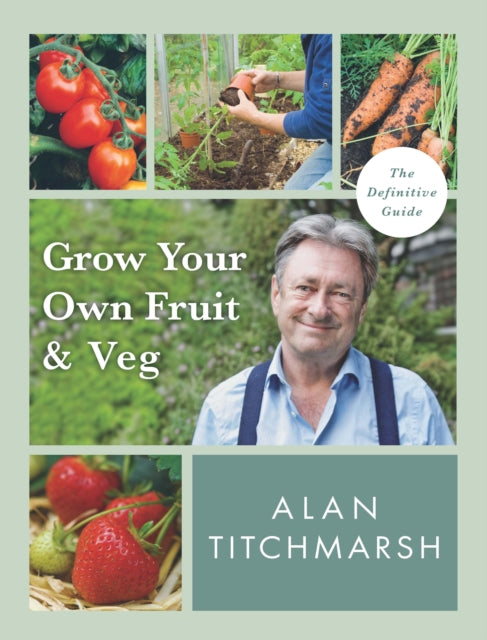 Grow your Own Fruit and Veg by Alan Titchmarsh
---
In these turbulent times, Britain is rediscovering a passion for gardening and home produce - and the nation's favourite gardener is here to provide the definitive book on the subject. Alan Titchmarsh's comprehensive guide will tell you everything you need to know about fruit and veg and how to grow it, from herbs, baby veg, salads, and every-day fruits to gourmet and unusual varieties.
As well as providing the key facts needed to yield good results and what to do when things go wrong, the text is sprinkled with Alan's personal observations, anecdotes, culinary tips and quirky historical uses. Alan's practical approach starts from scratch for those who've never grown their own before, but is also ideal for those with some experience who might be growing edibles in a new way - perhaps in a small space that needs to look attractive, or on a new allotment.
Lavishly illustrated throughout, Grow Your Own Fruit and Veg offers inspiration, in-depth knowledge and practical advice, whether you are looking to be self-sufficient or just to grow a few items on your patio or window box. Originally published as The Kitchen Gardener: Grow Your Own Fruit and Veg. Paperback, 312 pages, 25 x 20 cm.
---
Share this Product
---
More from this collection