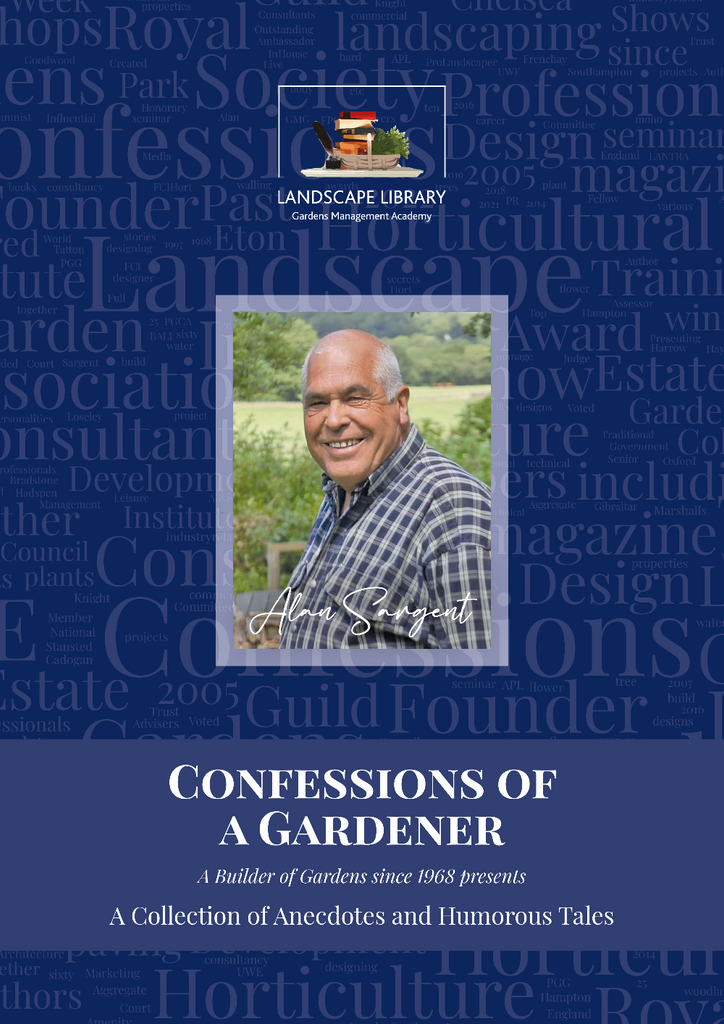 Confessions of a Gardener by Alan Sargent
---
Alan Sargent has been presenting a series of humorous stories to Garden Societies and Groups over many years. He has brought together a number of these tales, all genuine stories, redacted only to preserve the dignity of his subjects.
With over sixty RHS Show Gardens to his credit, many books on the world of professional landscaping and as an award-winning columnist for The Horticulture Week, his recollections are a keen illustration of life working in private gardens and estates since 1968.
Founder of The Association of Professional Landscapers, The Professional Garden Consultant's Association, and The Landscape Library, Alan has served as an RHS Show Gardens Judge, and is now working as an Expert Witness within the realms of domestic gardens.
He has included a number of poems, written as amusing words of wisdom and caution!
Paperback, 106 pages, 15 x 21 cm.
---
Share this Product
---
More from this collection