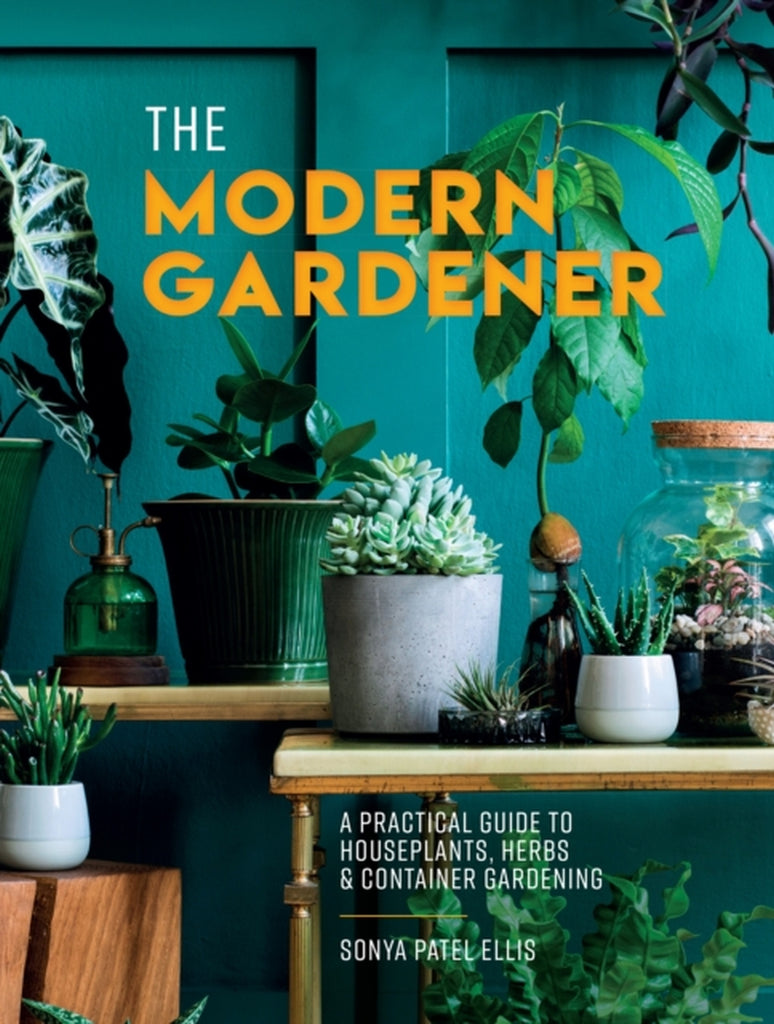 The Modern Gardener by Sonya Patel Ellis
---
A practical guide to houseplants, herbs and container gardening.
Welcome to modern matchmaking – for plants! All you need to do is be honest about what you can invest into your plant relationship (attentiveness, experience … sunlight) and voila – The Modern Gardener will suggest the best matched plant partner for you.

Nothing livens up a room, windowsill or small yard like the presence of leafy Swiss cheese plants, angular succulents, perennial peonies or your own little herb garden. And this comprehensive reference book starts by covering all the best types of plants and planting for every type of indoor room, patio and balcony – from decorative and beneficial, low maintenance or useful edible plants – you'll find everything you need to know about how to find the perfect plants for you and your lifestyle, and how help them to thrive.

The second half of the book – the Personal Plant Selector – features an extensive directory of over 100 plants, in which you will be introduced to each species and their characteristics, benefits and needs, including quick facts on potting and repotting, correct care and more.

This beautifully designed encyclopedia of plants also includes a comprehensive index and a cross-referencing system, to make it easy to find information quickly. It's the ultimate guide to your personal plant kingdom!
Hardback, 224 pages, 156 x 206 x 21mm.
---
Share this Product
---
More from this collection